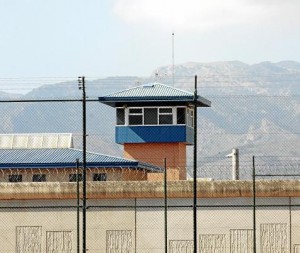 • Anti-intrusion system in Interiors: More than 500 magnetic contact detectors, emergency buttons, infrared and microwave motion sensors connected to programmable automatons.
• Perimeter Anti-intrusion System: Underground systems, infrared and microwave motion barriers. Microphone sensors on fences.
• Infrastructure and Conduits: 92,000 m. of video cables, 55,000 m. power lines, 60,000 m. of data cables. 10,000 metres of PVC and steel conduits.
• Centralisation: 2 Main Posts for 20 secondary centres with more than 32 monitors and 21 matrix keyboards.